Sustainability through Science
We believe in using science to create a product that solves not only the challenges of our daily lives,
but also is a lower-impact alternative to other options. We're engineers, and all of our materials and manufacturing are rigorously analyzed to minimize our footprint, backed by data.
Zero Emissions & Climate Neutral Certified
Apparel production accounts for 8% of global carbon emissions. We are Climate Neutral Certified, meaning we have measured, reduced, offset and certified our entire carbon footprint. Reductions include solar-powered mills, recycled materials and maximizing sea-freight shipping. We undergo a rigorous analysis of the lifecycle of our products and operations, and it guides how we design our products.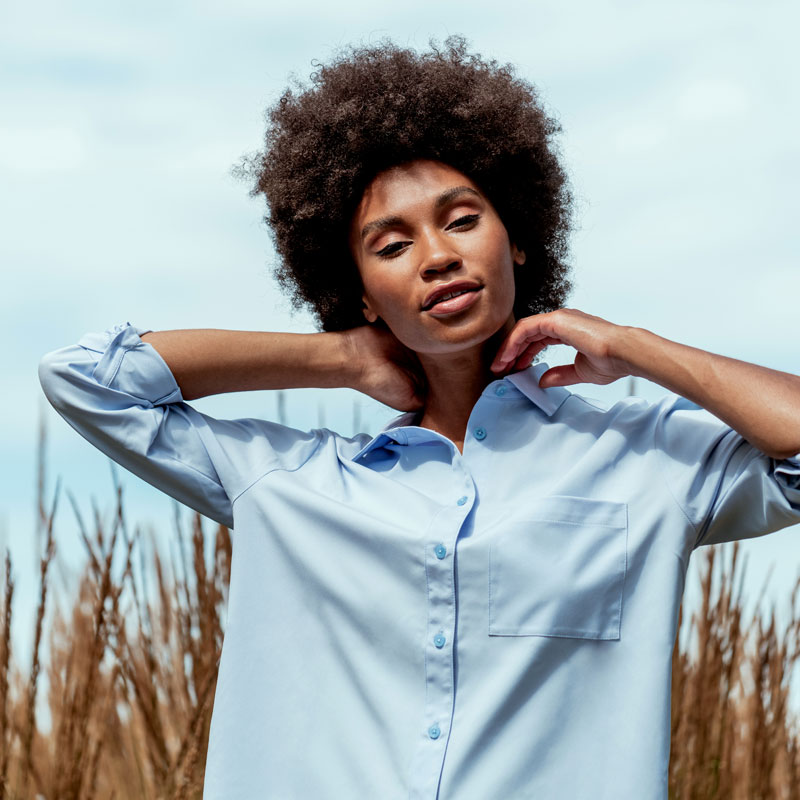 Carbon Capture Renewable Fibers
Fossil-fuel based fibers increase carbon in our system. We've developed corn-based polyester fibers (Kinetic) and wood-based fibers from FSC Certified forests (Fusion) with our partners that capture carbon in bio-based fabrics.
Virgin Polyester generates over 2x the carbon emissions than Recycled Polyester. Recycled Polyester reduces carbon emissions by 52% for fibers. That's why 3/4 of our products that use synthetic fibers contain over 50% recycled materials. Our goal is 100% like our garment, Responsive and Mercury Jacket.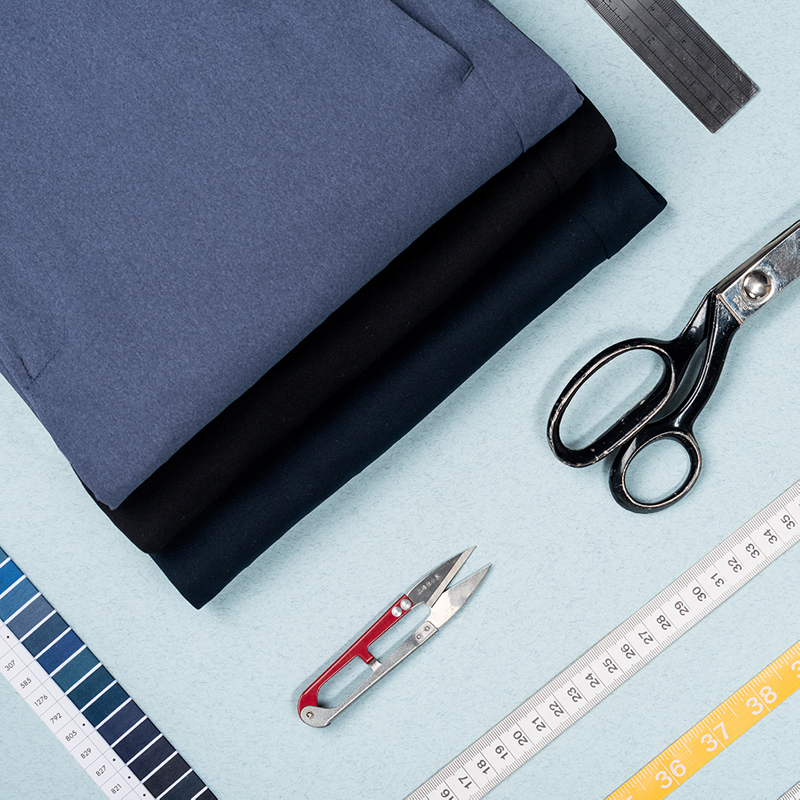 Extending product life cycles to reduce emissions and material waste. All of our products undergo rigorous ASTM and AATCC fabric and garment testing for abrasion, pilling, shrinkage, colorfastness, seam strength and wash cycling to ensure they exceed the industry standard 2.5 rating with a 3.5 or above.
PFOA-Free Durable Water Repellent
The industry standard C8-fluorinated water repellents have been found to have an effect on the human endocrine system. Long-chain C8 PFC's can wash off of garments and persist in our water supply. We have switched completely to short-chain C6 and PFC-free durable water repellent that achieves an 80% performance rating fter 20 washes. Learn more through our Care Program.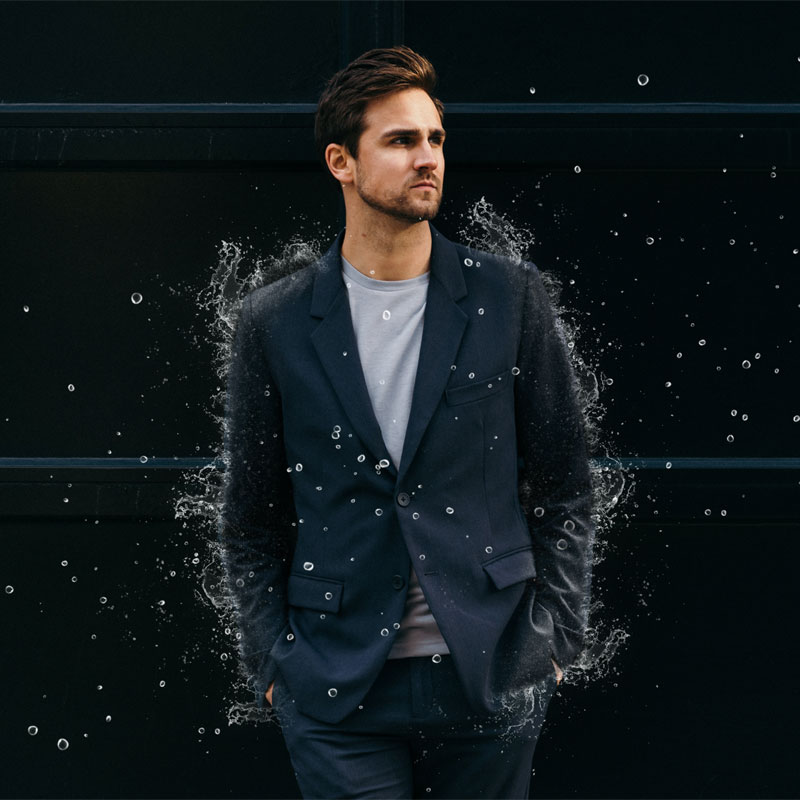 Factory Selection & Certification
Certified facilities are critical to safe and fair working conditions while maintaining quality. Our factories are certified through WRAP (Worldwide Responsible Accredited Production), BSCI (Business Social Compliance Initiative), and we visit all of them personally.
To reduce the amount of water needed to dye our products, we focus on the pressure and temperature of boiling—turning the solvent from a liquid to gas, while leaving the dye behind. By using pressurized carbon dioxide instead of water as our solvent in the dyeing process, and releasing it as a gas, we lower our energy use considerably and save over 130,000 of gallons of water every year.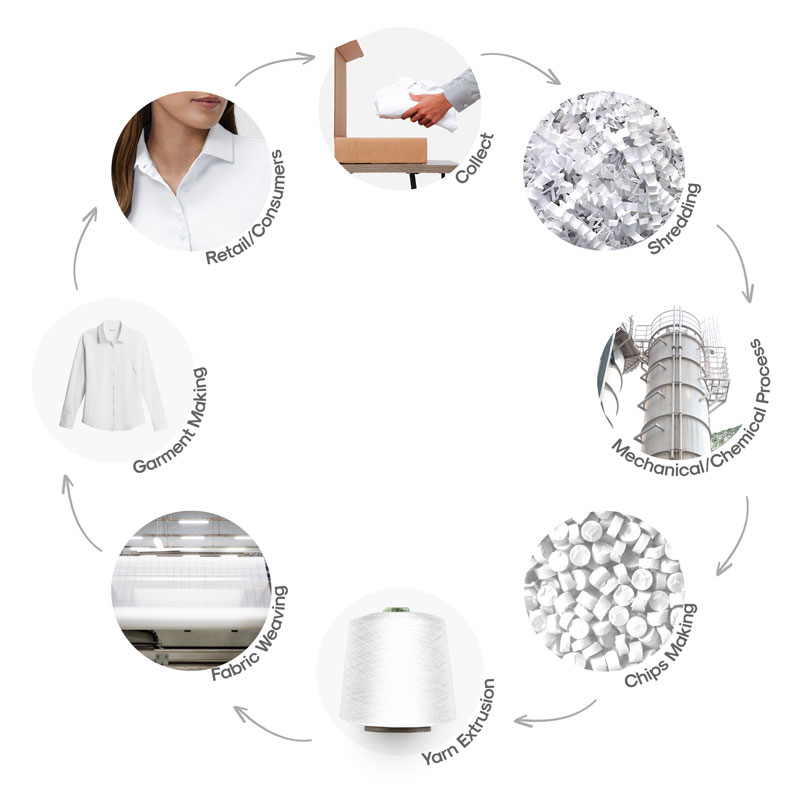 Infinity – Circular Production
Our shirts are built and tested to last, but when you're ready to retire your garmentº we can give them a new life. Working with our partners at Shinkong Textiles, we've developed a revolutionary hybrid mechanical-and-chemical recycling process that can separate polyester fibers. We then re-spin it back into yarn that's just as strong, durable and soft as before, creating the world's first circular dress shirt.
Engineered to Perform
Designed, built and tested to perform.
We guarantee all of our products for life.
Climate Neutral Certified
We've been carbon neutral from day
zero, and we're investing in projects to minimize our footprint.